Tomas Svoboda
(Website Additions - Current Activities)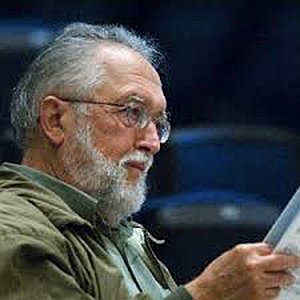 # = Added or updated this week.
# UPCOMING PERFORMANCE:
#
CONCERTO for Marimba & Orchestra, Op. 148
UPDATE ON TOMAS SVOBODA:
Tomas Svoboda
has moved to a residential care home located in southeast Portland, Oregon, where he is able to receive 24/7 assistence and more opportunities to interact and go on special excursions around the state, with fellow residents, under the guidance of the care facility staff.
Tomas is continuing his various therapy sessions, but has yet to resume his composing endeavors.
For those friends and former colleagues who wish to visit Tomas; and he does love to have visitors, do call ahead to see if he will be available that day.
For those who wish to send their best wishes, you may send your cards or letters to the address below.
Tomas Svoboda
c/o Autumn Garden Home 6215 SE Hazel Ave
Portland, OR 97206 USA
PHONE (for visiting information):
503-771-5305
Best hours for visiting: 10am-12PM and 2PM-4PM daily
IMPORTANT PERFORMANCES:
OVERTURE OF THE SEASON
for Orchestra, Op. 89

Audio excerpt
(Not this perf.)
#

List of 278 other performances

sorted by:
Orchestras (145)
*
Conductors (95)
[ Top ↑ ]