Tomas Svoboda
Symphony No. 2 (of Love & War), Op. 41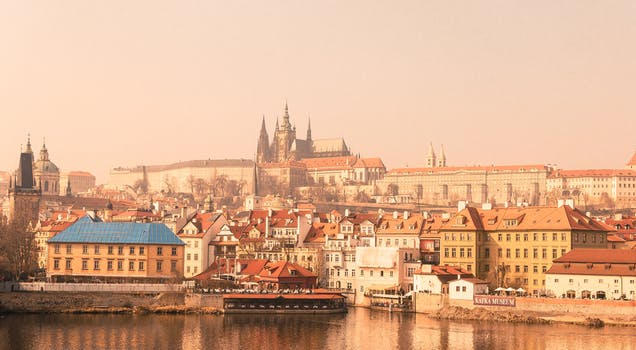 SYMPHONY No. 2 (of Love & War) for Orchestra, Op. 41 (1963-64;
revised 2012)
[43:00] (131p.) (TCS-176)
Instr.:
322(Bcl)2/4331/Timp/4 perc/pno/strings (perc.: 2 players)
Date of Premiere:
Sat. Nov. 12, 2016
Performers:
Portland Youth Philharmonic
Conductor:
David Hattner
Venue:
Arlene Schnitzer Concert Hall
Location:
Portland, Oregon USA
Parts on rental
*
Score (8.5x11):
[* See below]
*
Conductor's Score (11x14):
Available for performances.
*
[Each movt. of this score is available in PDF format below

in its entirety

for study purposes only. Redistribution of the score, sample audio and video files by any method or in any format is prohibited without written permission from the copyright owners.]
* A full description of the history, inspiration and composition of this major symphony by Tomas Svoboda can be found below in links to 2 published articles by music critic and writer Brett Campbell.
* Video captured, edited and produced by Tom Emerson Video Productions;
* Audio recorded and mastered by Roderick J. Evenson.
* Video & Audio: © 2016 Portland Youth Philharmonic.
#
Letter from Nadia Boulanger about Symphony No. 2, Op. 41:
Below is a letter from Nadia Boulanger to Tomas Svoboda's publisher in 1979, 6 months before Mme. Boulanger's death. Her letter was inspired by the "2nd Movt - Lento." of Tomas Svoboda's "Symphony No. 2 (of Love & War), Op. 41."
[Click image to enlarge]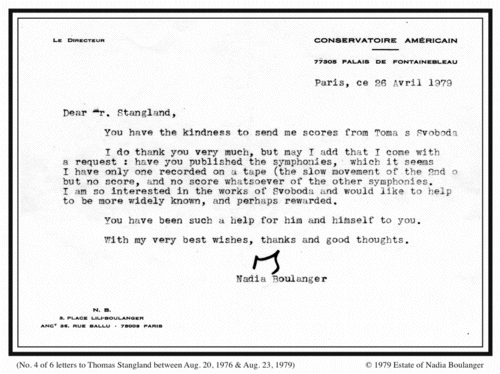 #
Published Articles about Symphony No. 2 (of Love & War):
1)
"Portland composer's long-lost symphony about love and war finally gets world premiere"
(The Oregonian)
[short vers.]
2)
"Tomas Svoboda's Symphony #2: A love story in four movements"
(Oregon ArtsWatch - Brett Campbell)
[long vers.]
* Photo courtesy of Pexels.com
[ Top ↑ ]